SPECIAL ORDER✈️ (Discounted personalized orders)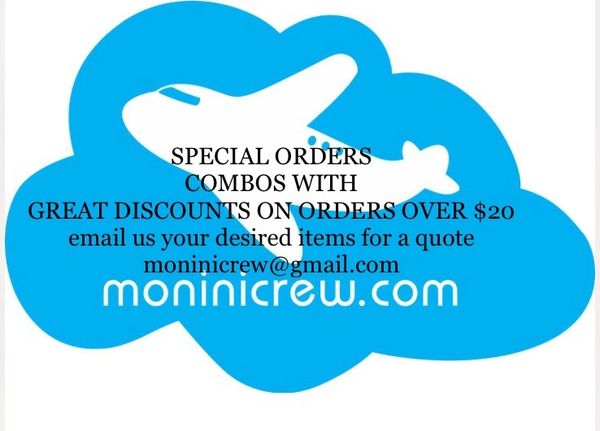 SPECIAL ORDER✈️ (Discounted personalized orders)
SPECIAL ORDER COMBO 
ORDER #
-- UNITS/AIRLINE
SPECIAL OFFER AVAILABLE ONLY 1 WEEK FROM LINK SENT
****************************************Items that have been placed together by moninicrew upon request✈️
We love to save you money!
If you wish to make a SPECIAL ORDER over $20 please SEND US an email let us know what items you wish to get a great deal on!
moninicrew@gmail.com
WE THEN SEND YOU THIS LINK READY FOR YOU TO ORDER
Personalized orders could take from 1-3 business weeks.  
If your items are not personalized and in stock deliveries are made immediately.  If you wish to expedite delivery at an extra cost please let us know.
$1 from all orders goes to a Gofund to help a crew member fighting Cancer