MONIHOOK "hook to add another bag" (CREW embroided)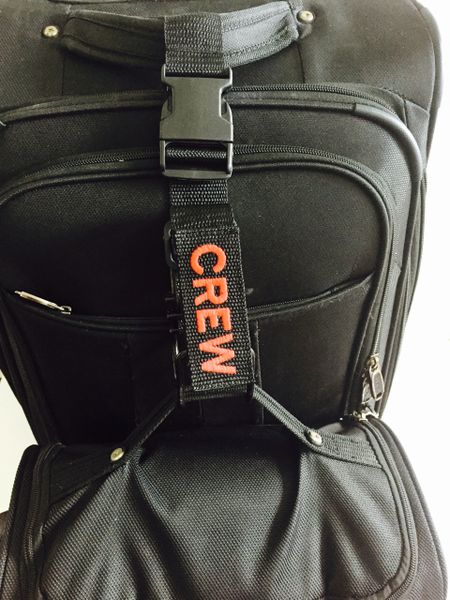 MONIHOOK "hook to add another bag" (CREW embroided)
MONIHOOK is a metal hook with a strap (CREW embroided in different colors) that goes attached to ANY luggage handle/roll aboard to add another bag making it easier to carry as there is less weight when bags are positioned in an incline position.
Very durable and strong.
CREW embroidery available on the MONIHOOK CREW in RED or PINK OR 3 AIRPLANE LOGOS IN RED
(Luggage not included see pictures here for colors - This item does not ship internationally).